Orijinal Argisa Tesettür
Ekstra Uzun Mikro Kollu Biyeli Tam Tesettür
Kumaş: Mikro/Polyester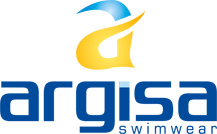 Numune Beden: M
Modelin Ölçüleri: Boy: 1.75, Göğüs: 86, Bel: 63, Kalça: 93
If you are unsure between two sizes, take the bigger one.
Sold as a Complete Set as shown in the pictures
Ürünün üst kısmı 2 farklı kumaşın birbirine dikilmesi ile oluşmaktadır ve ayrılamazlar.
Havuzda ve denizde kullanıma uygundur.
Farklı bedenler farklı fiyat olabilir, bilginize.
Washing and Care
The effective way to prevent deformation and discoloration caused by chemicals such as sun oil and chlorine on it is to wash your swimsuit after each use and without using detergent.
Do not fold your swimsuit upside down, do not store it wet with other products.
Do not keep your jersey wet or dry in a closed plastic bag, do not iron, squeeze, protect from jagged and rough surface contacts, do not dry clean.
Price include shipping from Turkey to worldwide destinations